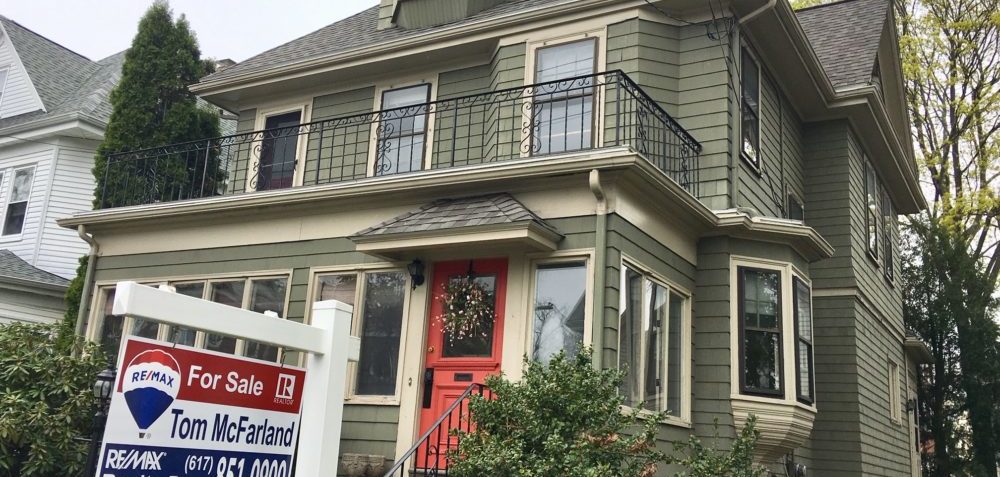 Should You Refinance Your Mortgage?
The Simple Dollar EXCERPTS by Mia Taylor
Mortgage rates have dropped sharply over the past few months, giving millions of homeowners an opportunity to refinance into a more affordable loan.
The average rate on a 30-year fixed mortgage fell to 3.81% on August 14th, according to Bankrate's weekly survey of large lenders. Just four weeks earlier, the average rate was 4.05%, while it was 4.3% three months ago.
These decreases can make it tempting to refinance your mortgage. Some 6.8 million homeowners could benefit from making such a move, saving an average of $268 a month, according to real estate analytics firm Black Knight. But before you do, here are a few considerations and questions to keep in mind.
Mortgage Refinance Benefits
Determining the interest rate "trigger" point for a refinance transaction hinges largely on benefits over costs, says Peter Van Brady of SoCalVAHomes.org.
"If at current rates, the benefits of the lower interest rate and lower payments outweigh the costs, then the homeowner should pull the trigger," Van Brady said.
The costs are all of the fees associated with refinancing a mortgage including closing costs, home appraisal, inspection and more. To help minimize this side of the equation, shop around for a mortgage lender who's offering a no points and no fees loan, Van Brady said.
"This can reduce the cost to refinance to zero," he said. "If at zero costs, the transaction results in a marginal benefit with a small reduction in interest rate, then pure economics would suggest that the homeowner move forward with refinancing."
You'll also want to keep the break-even point in mind when considering refinancing your mortgage. This is the point when the monthly savings you're realizing as a result of the mortgage refinance offsets the costs you paid to make such a move.
Just when you will arrive at this point depends on a variety of factors, including interest rate, closing costs and how long you intend to stay in your home.
There are plenty of easy-to-use refinance calculators available online to help you determine whether refinancing will result in a benefit, said Cristina Zorrilla, vice president of mortgage pricing at Navy Federal Credit Union.
If you're not able to find a zero-cost refinance at a low enough interest rate, compare the savings associated with refinancing with the fees tied to refinancing a loan, keeping an eye on how long it will take you to recoup closing costs with the lower payment.
Refinance Duration
Before refinancing, consider how long you plan to stay in the home. Though there is no hard and fast rule, generally if you're not planning to stay for longer than three to four years, the cost of refinancing your mortgage likely won't be worth it, said Matt Hackett, of Equity Now.
"There are costs associated with a refinance, so it's important to calculate how long it will take to recoup the costs based on the interest savings of the new loan," explained Hackett. "If it will take three years but the homeowner is moving in two, then it would not make sense financially to refinance."
Christopher Linsell, real estate analyst for TheClose, said that refinancing a home loan can be a big opportunity for homeowners to save some money and take advantage of low rates, but that savings often hinges on how long you will be in the home.
"There's almost no bad time to save money, but from a real estate perspective, before going ahead with the refinance, keep in mind your timeline if you plan to sell your home in the near future," Linsell said. "If refinancing your mortgage will save you $100 per month in mortgage payments but there will be $2,000 in fees to the bank to restructure the loan, in order to make this worth it, you've got to own your home for at least another 20 months."
Refinance Loyalty Discounts
Another cost-saving tip to keep in mind: Borrowers who are not looking to take equity out of their property may not be required to do a full interior appraisal report as part of the refinance, said Joseph Polakovic, owner and CEO of Castle West Financial.
"This is worth discussing with your loan officer as you shop around, since this could not only change that cost from $500 to $50, but it will likely increase the speed of closing that refinance," Polakovic said. "If that faster close saves you a payment on your old mortgage, then that's even more money in your pocket."
Mortgage Refinance Cautions
Closing costs aren't the only potential downside of refinancing. Polakovic suggests closely reviewing the new terms of a mortgage as well.
"When looking into the math, it's good to not only account for the cash you save per month, but also how the new payment is constructed, as it's possible the payment will include more, or less principal, payoff than in the initial loan," Polakovic said.
Refinancing may also reset the clock on your 30-year mortgage, so be sure you're comfortable extending the life of your loan, or seek a new loan with a term equal to or even shorter than the term of your current loan.
"If someone is five years into a 30-year loan and they refinance to a new 30-year loan, the monthly savings may not accurately reflect the true cost of the mortgage over time," Hackett said.
Keep in mind the longer the term of the loan, the more total interest you will pay if you stay in the house until the mortgage is paid off.
Timing can also impact whether you get the best possible deal.
"The cons of refinancing now mainly depend on the direction that rates head," Polakovic said. "If they continue to go down, then it's possible you refinanced too early and could have had a better deal. At that point, you need to redo your math and see where the break-even point would be to refinance again. However, if you haven't closed yet, it may be worth asking to restart the application process in order to grab the lower rate."
One more thing: Some loans have a float-down feature that reduces the interest rate if rates fall between the time you apply and just before the closing, so be sure to ask about that and any costs involved.