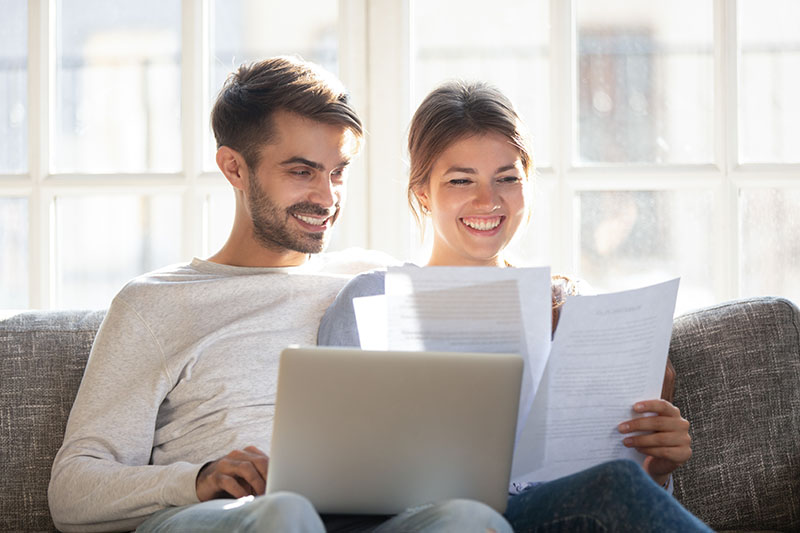 What Makes Up a Credit Score?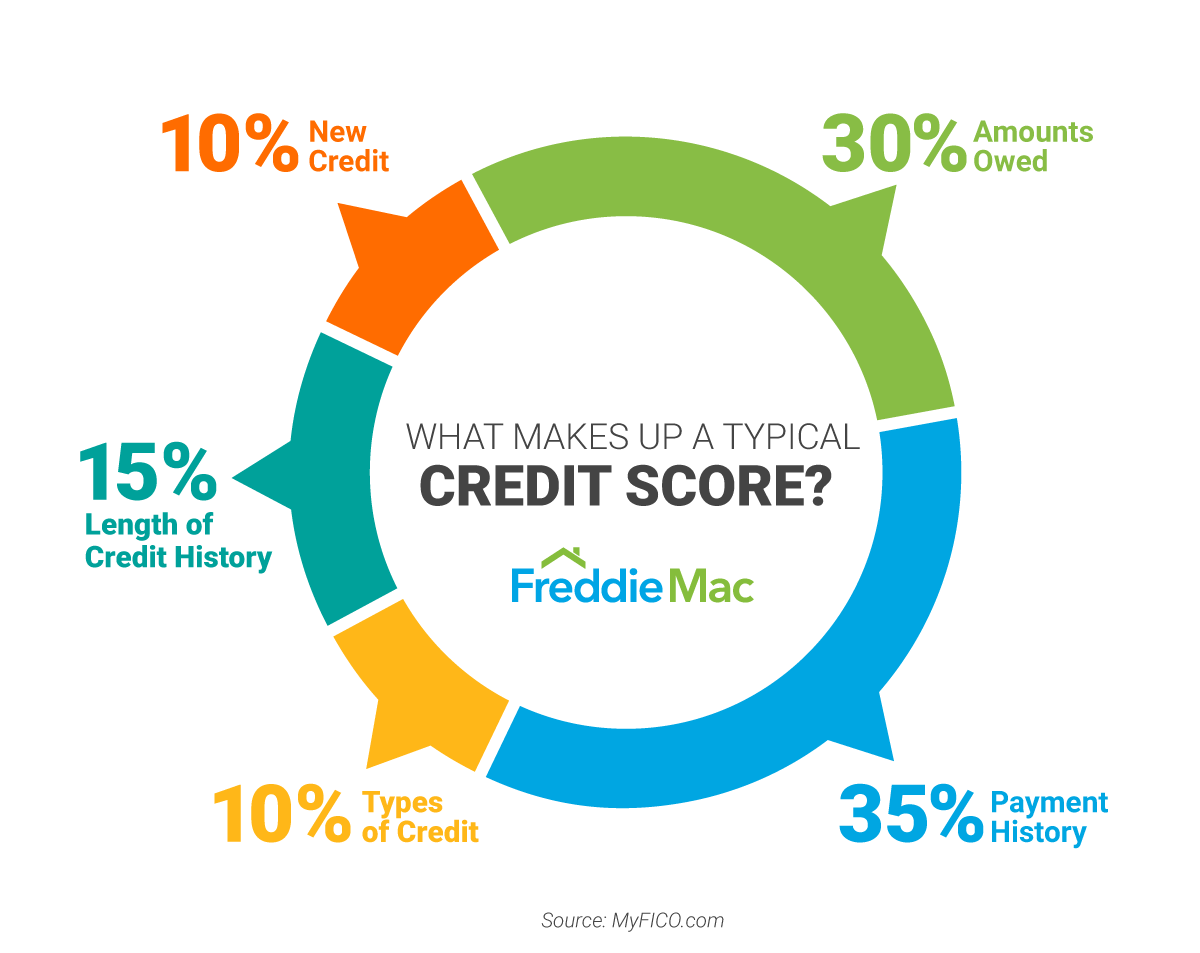 Credit Score Information
AnnualCreditReport.com: AnnualCreditReport.com is the official website where you may order your credit report for free, once every 12 months, from all three credit reporting agencies. You may request all three reports at once, or you can request one report every few months from a different credit reporting agency to get a more staggered view of your history.  Setting a calendar reminder for every four months is a surefire way to make sure you take this important action to protect your credit!
If you find a mistake on your credit report it's important to request that it be corrected:
Contact the lender and ask them to submit a correction on your behalf.
Contact the credit reporting agency to dispute any errors on your credit report. Most credit reporting agency websites have dispute forms or templates of letters you may use. Here's one from the Federal Trade Commission. The credit reporting agency must investigate the matter within 30 days (or 45 days if you report an error after you get your free annual credit report). The agency has five business days to notify a consumer of the result of such an investigation. Monitor your credit history to make sure the correction occurred.
Equity Now
Looking to buy a new home or refinance your existing mortgage? You can trust Equity Now, a direct lender with almost 40 years of experience in the industry, to provide you with exceptional service and great rates.  Check out our reviews to see what our clients think.
Our team of experts is dedicated to guiding you through the home buying process, evaluating your application in-house, and finding the right mortgage solution for your specific needs. We offer a variety of mortgage options, including purchase mortgages and refinance mortgages, to help you achieve your financial goals.
At Equity Now, we understand that buying a home or refinancing your mortgage can be overwhelming. That's why we're committed to making it easy for you by handling everything in-house and making lending decisions quickly, so you can close in as little as two weeks.
We're licensed to lend in five states – New York, New Jersey, Connecticut, Pennsylvania, and Florida – and we're approved by the U.S. Department of Housing and Urban Development (HUD), Fannie Mae, Freddie Mac, VA, and FHA. We pride ourselves on being a direct lender, which means we have the flexibility to make lending decisions quickly and efficiently.
Our great rates and exceptional service have earned us a reputation as one of the best mortgage lenders in the business. We're committed to providing our clients with the best possible rates and making the home buying or refinancing process as smooth and stress-free as possible.
Don't settle for less than excellent rates and outstanding service. Contact Equity Now today to start your homebuying or mortgage refinancing journey with a trusted direct mortgage lender. We'll guide you through the process and provide you with the best possible rates so you can achieve your financial goals and realize your dreams of owning a home.